See all posts
Tool Release: Azure Security Survival Kit
One of the ways we will seek to support the community is by openly sharing the tools we use to help organizations become resilient. The Azure Security Survival Kit is the first tool built by O3 Cyber that we are ready to share with the community.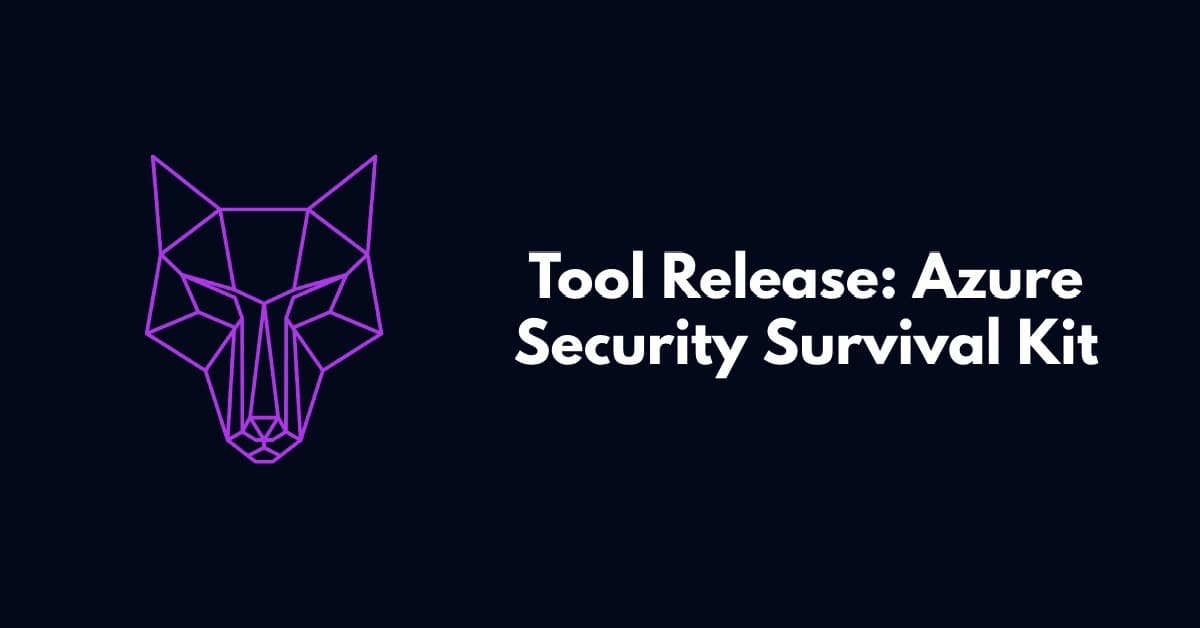 We want to give anyone with an Azure subscription the ability to centralize logs, detect a bare minimum of potential threats in Microsoft Azure, and provide the community with a simple framework to further expand detections without investing much time. The Azure Security Survival Kit is for those who run infrastructure in Azure but lack threat-detection capabilities and logging. The project intends to be a kit for getting started. We do not aim to expand it into an exhaustive framework for threat detection.
The project is built using Azure Bicep with modules, making it native and intuitive for most organizations already using Azure and Bicep.
The project is inspired by the work done by Victor Grenu on the AWS Security Survival Kit project. We identified a need for a similar project for Microsoft Azure and went on to build this.